CozyHeat Surface Heating System'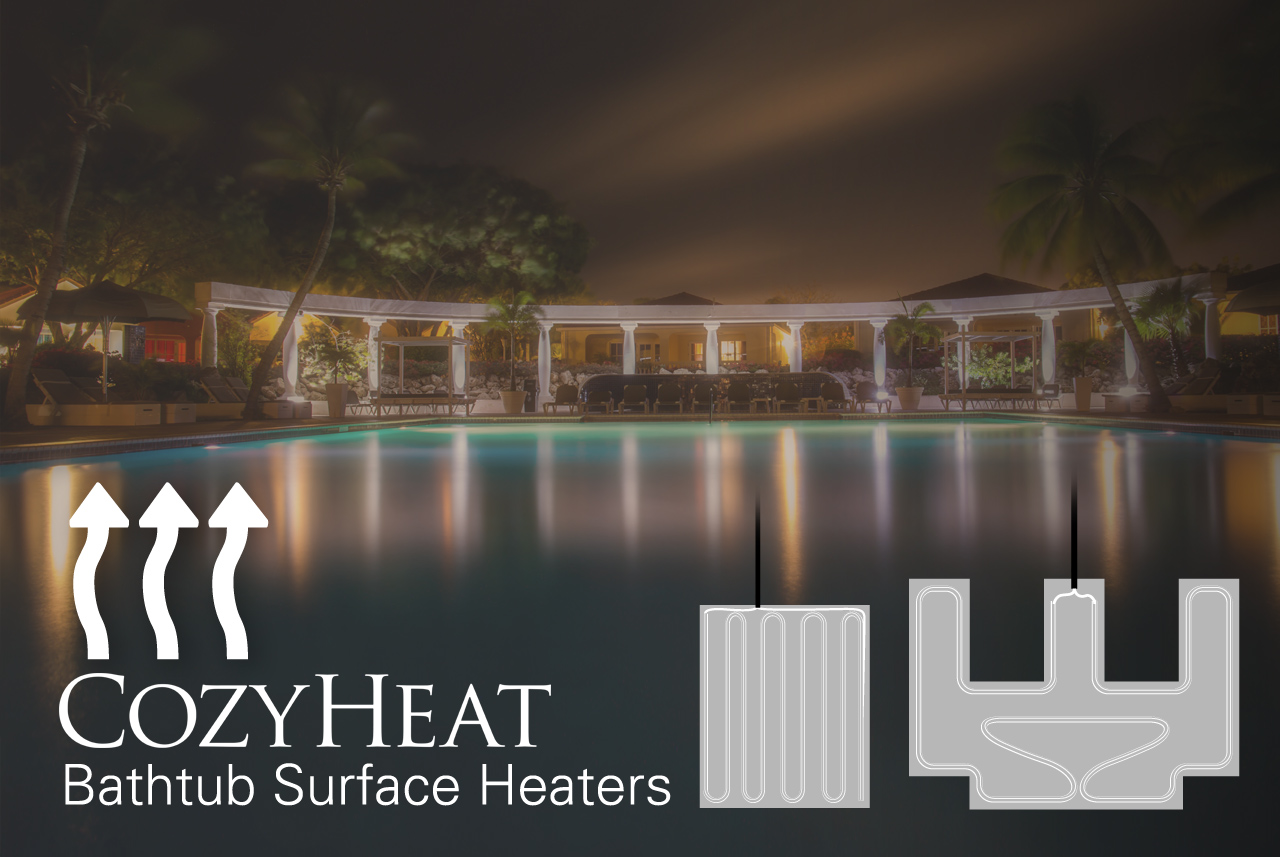 CozyHeat is the solution for providing warm whirlpool bath surfaces while waiting for the tub to fill or empty. Within minutes of activating, the bather can feel the heat radiating from the surface creating a comforting warm environment eliminating chills. Heating cables are encased in a multi-layer mesh blanket, bonded together through a heat press process, providing excellent mechanical strength, ready for a trouble free tub manufacturing process.

With one of the fastest heating curves in the industry, CozyHeat dramatically enhances the bathers' experience. Custom designs and sizes available to suit your needs.

CozyHeat is designed and assembled in the U.S.A. with domestic and foreign material.